On the topic of guests and little ones… The subject of wedding dates, plus ones, and kids have come up quite frequently between us. You know how some weddings make it vague when they send you an invitation? We don't want it to be vague. We would also love to invite as many friends and family members as we could, but because of our budget, we can only accommodate so many people. We plan on having an adult reception, so please plan accordingly.
Your Wedding "Date"

As a guest of our wedding, we invite you to bring your husbands and wives and common-law marriage persons only, due to our budget. If you are given an additional guest, we kindly ask that your plus one be a significant other or a serious dating situation. If you have other extenuating circumstances, please let us know. We will try to accommodate as many as we can!
Kids Under 18
Kids are obviously a great concern for us as well. Aside from our immediate family, consider this your night off, and leave the kids at home. However, if you cannot part with the little ones, please let us know in advance. We will obviously make considerations for all guests with children, particularly for Eddie's out-of-town guests.
If you have to use us as an excuse, please do so.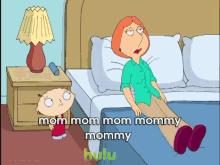 For example: Hey Mom, Andi & Eddie are getting married won't allow kids at their wedding. What A-holes! Can you please watch our kids for the weekend, please Mom? Yes. The whole weekend.
We're totally cool with that 😉
RSVP
You can RSVP via Zola:
https://www.zola.com/wedding/andieddiellap/rsvp