We are pleased to invite our closest friends and family to an intimate wedding in southeast Wisconsin; Kenosha and Milwaukee! Andi and I cannot wait to share this moment and treat you to one hell of a dance party, so please check out all of the available information before booking your flights, hotels, or cars because we have some important info you need to know!
>> For more wedding-related events, please visit our events calendar!
Ceremony Venue
Saturday, November 2, 2019,
Promptly at 1:00 PM
St. Marks Church
1300 73rd Street
Kenosha, WI 53143
(Office address on 14th Ave, but church ceremony & parking lot on 1300 block on 73rd St. and Sheridan Rd.)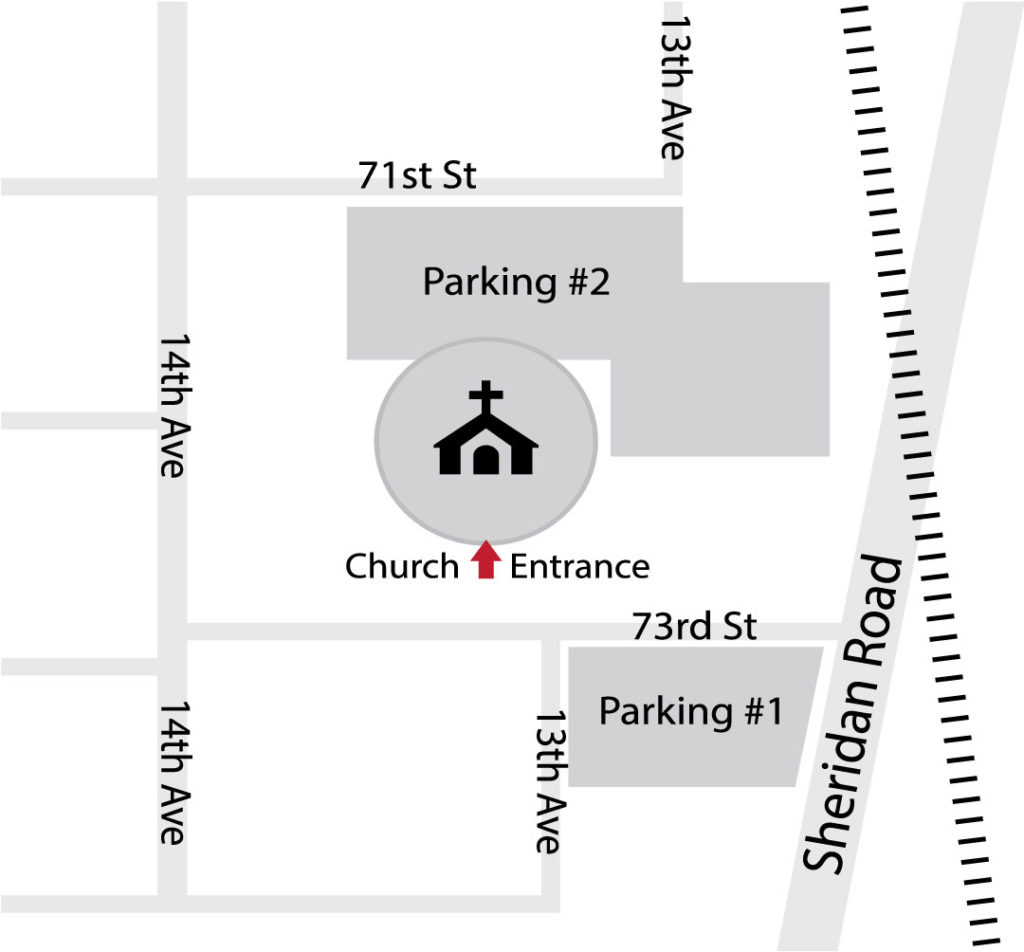 Our ceremony will begin at 1 PM at St. Marks Church in Kenosha. We ask that you please arrive early for parking and be seated by 1 PM. The ceremony will last approximately 45 minutes and will be officiated by Andi's favorite priest Father Carlos.
Wedding party photos to begin approximately 2 PM and last an hour or more. Guests are asked to take a brief intermission and meet back at the Astor Hotel in Milwaukee for formal cocktail hour at 5:00 PM, but the Astor Cafe will be available at 4:00 PM.
Options In Between 2 PM – 5 PM
Explore downtown Kenosha, the Kenosha Marina, or stroll the Kenosha Promenade/Art Walk
Drop the kids off with your parents/sitters
Check into your hotel (if you haven't already)
Grab a drink at the Astor Cafe starting at 4 PM
Grab a pint at the County Clare Irish Inn & Pub
Check out Milwaukee Public Market
Checkout downtown with a stroll along Milwaukee's Riverwalk
Reception Venue
Saturday, November 2, 2019 4:00 PM
The Astor Hotel
924 E Juneau Ave
Milwaukee, WI 53202
PARKING: If you are not a guest of the hotel that evening, there is free parking at the Lincoln Center of the Arts, entrance on 1300 N Marshall St.
4:00 PM Wedding guests may begin gathering at the Astor Cafe prior to the arrival of the wedding party. There will be a cash bar available until cocktail hour, which begins at 5:00 PM.
5:00 PM Andi and I are excited to host our guests to a complimentary cocktail hour between 5 PM and 6 PM.
6:30 PM Dinner service will begin after 6 PM. Guests should make their way into the ballroom and break bread with the newlyweds! A cash bar will be available for those that want a liquor option.
More details to come!